PensionPal
PensionPal is built with the "soup to nuts" TPA in mind. The PensionPAL system is a "stand alone" system – however it can be set up to integrate with ASC's suite of products as well as other Non-ASC vendors.
PensionPal stores your client, contact, and plan data in a central location and offers additional flexibility such as customizable dashboards, sales tracking, an Outlook plugin, integration with other systems, detailed workflow and employee task management. Secure file transfer web portal option is available.
As a retirement plan professional, haven't you always wished for a Client Management System that could:
Help you access client information quickly
Help you link your clients and their associates (Brokers, Sales Agents, Accountants)
Have plan specs at your fingertips to consult with clients and their associates
Create reports within seconds based on any specific client or plan criteria
Log all client correspondence with Pension Pal for Outlook Add-In email integration feature
Keep track of all payouts (Distributions, Loans, Hardships and QDROs)
Create notes, attach files and emails directly to client, contacts & plan records
Track employee billable time and workflow
Quickbooks integration available
Dynamic reporting feature includes ad hoc, scheduled reports and pie-chart diagrams which provide at-a-glance answers to items such as referral sources, fees and revenue sharing, staffing, workflow status and more
Special Features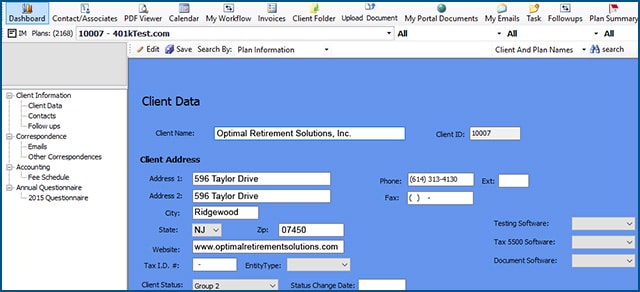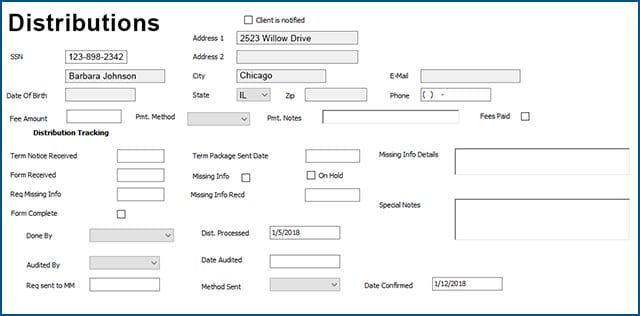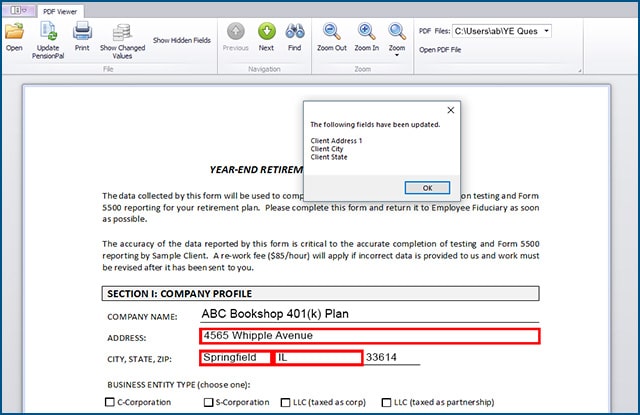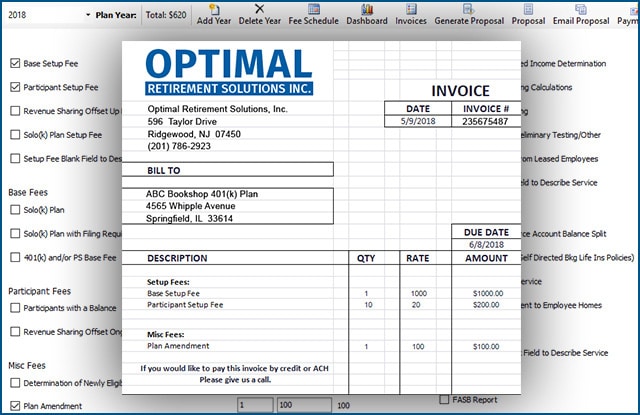 PensionPal is supported by ASC's Support Team. ALL Support Team members are retirement plan professionals with over 10 years of experience in the Industry. Live support is available every work day from 8 am-8pm Eastern Time. Additionally, you can access ASC Support 24/7 through our Online Client Support Center (CSC).